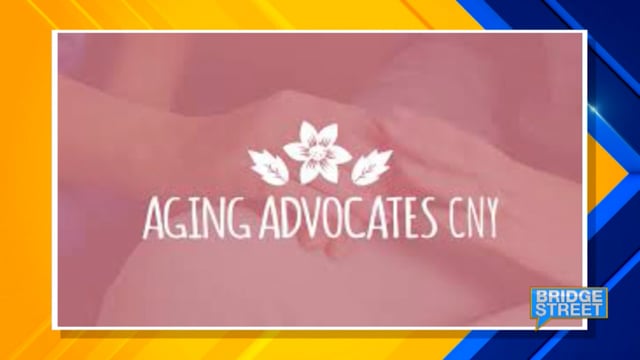 (WSYR-TV) — Wills, power of attorneys, and trusts, oh my! What are these, who needs them and what do they have to do with nursing home care? Melissa Murphy of Aging Advocates CNY and Karin Delaney of Sloan Delany Law Firm share expert advice for all of these important questions.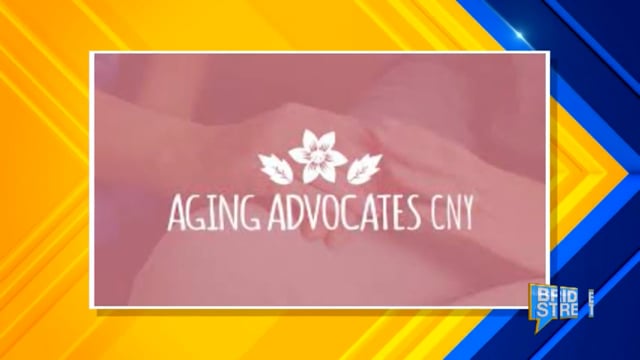 (WSYR-TV) — The only thing worse than the emotional stress of losing a loved one is going through end of life decisions without a plan. Avoiding discussions and not completing necessary documents can cause chaos, trauma, and confusion during an already difficult time.

Aging Advocates CEO and Founder, Melissa Murphy, joins us along with registered nurse, Nancy Aureli, to tell us about the ways you can deal with these difficult times.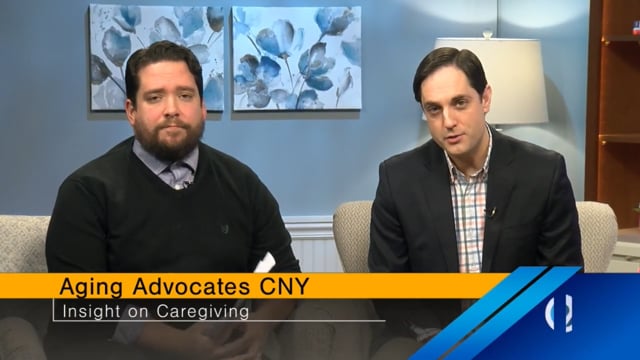 Melissa Murphy of Aging Advocates CNY and Sheila Ohstrom, CEO of Senior Home Care & Alzheimer's Solutions, talk with Steve and Erik about the importance of supporting caregivers. Misconceptions about senior living communities:

"It's a scary hospital-like nursing home!"
Not the "nursing home" you remember your grandparents in. Nowadays we have several different types of senior living communities that don't resemble a nursing home at all. In fact, many seniors can avoid a nursing home all together and live in a community with a home like environment.

"It's a prison and I'll never be able to leave!"
Although some communities have restriction on their residents leaving due to medical needs, the majority of residents are able to come and go safely and independently as they please! In fact, many residents still drive and lead active lives.

"If I have dementia they will lock me up and drug me!"
Firstly, a cognitive impairment does not mean a secured memory care unity is automatically needed. Secondly, your doctor is the only one prescribing your medication- not the community. Over half of many assisted living residents have some type of a cognitive impairment. This may mean they simply are safer living in an environment where they aren't always alone, or benefit from some minor assistance. In fact, many folks are living actively with a cognitive impairment and you would never even know it!

"Medicare will pay for my community"
False. Medicare covers hospital and short term rehab stays, but unfortunately not senior living communities. Residents need to pay either privately or with Medicaid which is based on asset amounts. There's also a benefit through the VA for veteran's OR their surviving spouse who served during active war time, to help cover the cost. Lastly, if you have a long term care insurance policy, you may be able to utilize that for payment as well.

"My friend knows the best community because her mother was there 15 years ago"
Be careful when taking advise from your well-meaning friends. A community is only as good as their current management and caregivers, and they change regularly. In fact, people have different experiences even within the same community! Your loved one has unique needs, so the best option for one individual may not be best for another. Consult with a professional who understands your loved ones needs and which communities they may be most appropriate for AND is familiar with them currently.
Helping Senior Veterans with VA benefits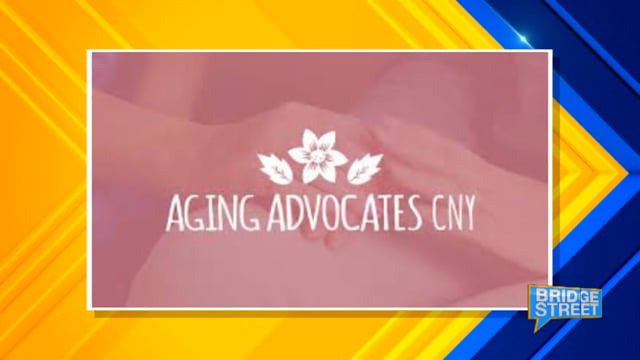 Your loved one may be entitled to well deserved benefits to help with their aging needs. 🇺🇸💕Veterans who served deserve our help when they get into their later years. Amberly Reinertsen of Aging Advocates and Corliss Dennis of the NYS Division of Veteran Services joined the show to discuss how senior vets can benefit from the VA. 
Discussing Advocacy Analysis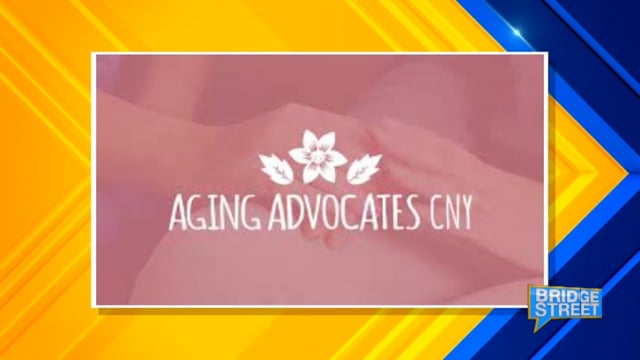 Our signature service was developed for the average family who needs help with aging needs but has no idea where to start. Over the years we saw the struggles time and time again of meeting with families who were overwhelmed, spinning their wheels researching options that weren't the most suitable and missing valuable resources at their fingertips.

Our Advocacy Analysis is a version of a geriatric assessment that looks at an individual's overall situation, identifies needs, and offers REAL solutions. First, we gather as much information though meetings and medical records from the family and providers, then meet with the client in their home. We are assessing their medical needs, social needs, housing situation and much more. Specifically, we are looking for an red flags that indicate the needs for a medical provider or safety concerns within the home. Once we gather the information, we provide a detailed summary of needs with specific recommendations. These recommendations are not generic, but specific and available options with respect to the clients financial situation.

What this report provides is a collaborative plan to improve or maintain the quality of life of the individual and safely promote their independence. We use it as a working document for a plan of care and do develop a care team (family, friends, neighbors, professionals, and medical providers of support for the individual.)

Why do we spend time doing a full advocacy analysis before starting care management services? If a client doesn't want the full report or is in a crisis situation, we can jump right in, yes. The reason we prefer this approach though, is because we have seen time and time again the preventable stress and misunderstanding of circumstances that can be avoided with this service. In many cases the family or the client may be focused on one concern and missing the bigger picture.

It's important to note we do charge for this service, and why. At this time, the ONLY source of payment is coming directly from our clients. This allows us complete autonomy. We do not accept referral fees or kickbacks from any service or professional we refer to, so our client's best interest is always the priority. The Aging Advocates team dedicates a significant amount of their time to meeting with providers, touring communities, and education on the local service options so we can remain current and knowledgeable on the available resources in our area.
Spotting early signs of dementia in the elderly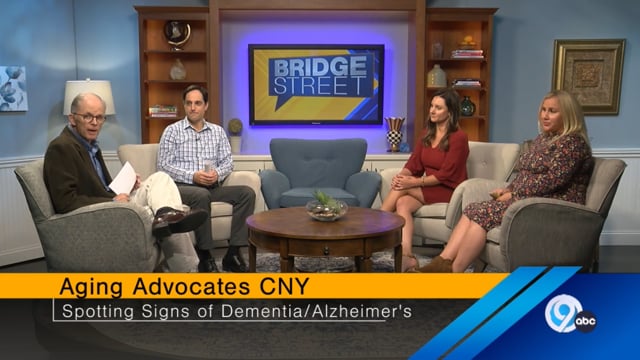 "Dementia is not a specific disease but is rather a general term for the impaired ability to remember, think, or make decisions that interferes with doing everyday activities. Alzheimer's disease is the most common type of dementia. Though dementia mostly affects older adults, it is not a part of normal aging".

Symptoms of dementia:
Changes in mood

Changes in behavior

Impulsivity/lack of judgement

Social inappropriateness

Memory Loss/confusion

Difficulty managing daily tasks such as finances, dressing, TV or phone

Decline in hygiene • Difficulty reading/writing

Repetitiveness in conversation

Hallucinations/delusions

Trouble with balance

Word finding issues

Getting lost

Apathy towards others
Not everyone with dementia will exhibit all of these symptoms. No two individuals are alike, and the cause of their dementia will vary. Some causes of dementia include injuries to the brain also known as a traumatic brain injury, a stroke, substance abuse, or genetics. Some of the most common types of dementia include Alzheimer's disease, vascular, Lewy Body, frontotemporal as well as Parkinson's and Huntington's disease with dementia. Sadly, these are just a handful out of hundreds. The cause of dementia is often times unknown, and it can be challenging to get a proper diagnosis.

If you or your loved one is exhibiting any of these symptoms the first step should be seeking medical attention from their primary care or emergency medicine depending on the severity, to rule out infections or other causes. Something as simple as a urinary tract infection can cause severe changes in behavior and cognition among older adults. Also, medication interference and side effects, dehydration, recent hospitalizations and even anxiety and depression can cause cognitive impairments with dementia like symptoms. There's also been an increase in Lyme disease being misdiagnosed as dementia.

Once those are ruled out you may want to see a specialist for testing. A geriatrician's office is generally better suited for ongoing cognitive testing for memory loss than a primary care, but they may not be enough either. It's important to note than one's education level and type of dementia may allow them to pass initial cognitive testing with flying colors despite an obvious change in behavior. In this case, a more in-depth testing from a psychiatrist, psychologist, audiologist, or neurologist may be needed. Unfortunately, a diagnosis is rarely a perfect science, and you may be only given an answer as a possibility. You may need to advocate for your loved one along the way.

The benefits to getting a diagnosis include understanding the potential progression of disease, pharmacological options, and caregiving strategies. As certified dementia practitioners with years of experience in memory care communities and home settings, we find it imperative to develop care plans for individual needs and striving for a proper diagnosis is an integral part of that process.

References:
CDC.com
NIH.com
Medicare Open Enrollment with Michele Hawthorne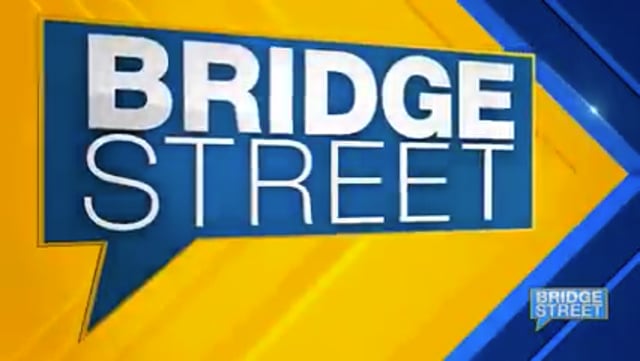 Bridge St. Segment with Medicare licensed insurance agent, Michele Hawthorne, Licensed Insurance Agent & Notary Public

As important as knowing what your Medicare plan covers, it's equally important to know what Medicare does NOT cover:
Long term care (nursing home) beyond a short term rehab stay,

Assisted living OR

Home care (beyond a short term need)
With any MEDICARE questions feel free to contact Michele Hawthorne at 315-415-7074 To plan for your loved one's CARE needs, contact Aging Advocates at 315-480-4770

*Please note Aging Advocates CNY is not a provider of Medicare nor has any affiliation with Michele or Medicare
Melissa Seifter is an Aging Life Care Manager and owner of Aging Advocates CNY Care Management & Senior Real Estate Specialists.

Her goal is to help her clients with their aging journey and live their best quality of life whether it's in their own home or a retirement community. "Aging is not one size fits all and shouldn't be treated as such."

What started as a sales and marketing role for a senior living community quickly evolved into a career as an Aging Life Care Manager. She earned a certificate in gerontology, joined the Aging Life Care Association as a professional care manager and certified dementia practitioner. She combined her experience in senior housing and real estate to offer a unique service meeting the needs of clients considering a move later in life and all that goes along with that major life transition.

She launched her own business during the Covid-19 pandemic because she knew she could make a difference in the lives of older adults who became more isolated than ever due to the virus.

Melissa believes strongly in the importance of senior healthcare professionals working together to achieve the goals of our local aging population and participates in several groups to do so such. Melissa is a proud member of the Community Living Advocates group, volunteer with the Alzheimer's Association and founder of "lunches for caregivers" a recent initiative delivering meals and messages of gratitude for those working in senior healthcare facilities during the pandemic. In partnership with local business and community members, over 600 meals to 12 different communities have been distributed so far, with another round scheduled in May for nurse's week.

Community Living Advocates is honored to nominate Melissa Seifter and Aging Advocates CNY Care Management & Senior Real Estate Specialists as the 2021 Serving Seniors Honoree of the Year.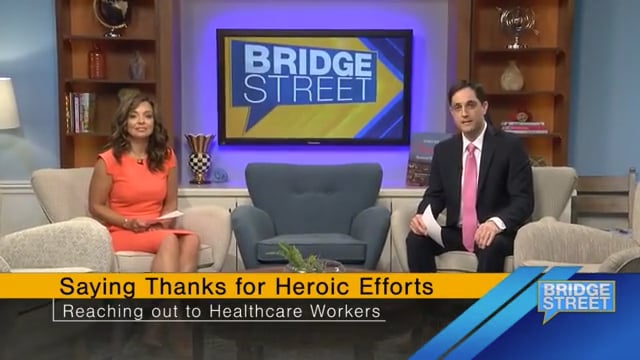 There is no adequate way to say thank you for what healthcare workers have done throughout the pandemic, but it doesn't mean we can't try. Melissa Seifter owns Aging Advocates CNY and came up with her own way to show her appreciation.

In February, she started delivering 600 lunches to healthcare workers in local senior care communities and now she's back at it for round two. The idea started because of her history in senior living and the pressure from the holidays prompted the idea.

"I just sent over some lunches and, actually the first one was from my friend Joey at Home Team Pub, and they were just so grateful and appreciative and I thought, 'Wow we can really make a difference here and keep spreading the positivity and boost the moral.'"

With the help of Peppino's, Melissa and her team were able to make mealtime easy for so many. This time around she's partnering with DiBellas Subs and they hope to deliver another 600 meals to healthcare heroes and support staff too.

As an aging life care manager Melissa says that she sees firsthand what a challenge the year has been for so many on the front lines.

"It was so difficult when the doors were shut with no family interaction. The staff really had to play multiple roles," she adds.

Fundraising for the second round of "Lunch For Caregivers" is already underway. If you'd like to help, donations will be accepted through the end of April. You can make a donation on their Facebook page and DiBella's Subs will match every meal donated. Lunches will be distributed to workers at senior care communities during Nurses Week which is May 6th through the 12th.
The Full Story Behind The Family In Our Commercial…
This case is probably very relatable to many families, so we really wanted to share more than 30 seconds. This family reached out to Aging Advocates CNY last summer after their mom had been living with them for 8 months and realizing they could use some professional help. Mom lost her husband (they were living in Buffalo) which is what sparked the move to Syracuse with her son and daughter in law. Also, like many couples, they both had some medical need for assistance but were able to lean on each other and manage, but once she became a widow, she was unsafe alone.

The son was very apprehensive to the idea of his beloved mother moving to what he referred to as a "nursing home." He had terrible memories of these sterile facilities from growing up, and did not want that for his mom. The first thing we were able to do was simply educate him on the various levels of care and types of senior communities that are a far cry from his "nursing home" vision. We did a series of interviews to gather information on what types of daily tasks mom could do independently and what she needed assistance with. We were able to get to know her personality- likes and dislikes and get a sense of who she was and who she is know (both lovely). We provided the family with recommendations for assistance to keep her in the home as well as a few communities we felt would be a good fit for her. The in home recommendations included enrolling in services with AURORA of CNY for her vision impairment, options for in home physical therapy, senior day centers, and caregivers for respite so they could have a date night!

After determining she was likely appropriate for assisted living (not memory care or skilled nursing) based on her current physical and cognitive condition, we named three communities for consideration. *Please note we are not diagnosing, we are gathering the information and advising based on what levels of care the communities are licensed for. Each community does their own intake assessment in conjunction with the client's physician to determine their appropriateness.

The family picked two of the three communities in which we toured together, which they found very eye opening. The communities recommended were not only able to meet their mother's needs but looked nothing like the nursing homes the son was worried about. The Aging Advocates team member was able to ask relevant questions to the community representative and help guide the family on the pros and cons. *We always try to set REALISTIC expectations. No community or service will be perfect, but we try to prioritize based on the client's specific situation.

The family ended up choosing a community and made the difficult decision to move mom to her next chapter of life.  In this case, the transition was without a doubt harder on the family than the older adult themselves. Also, very common for families to feel guilt and worry about such a big transition. We followed up with the family nearly 1 year later, and this "commercial" is a real testimony to her outcome. This was not scripted or steered in any way. They were simply asked "what was your experience with Aging Advocates?" To hear that our client is not only doing well, but her quality of life despite her circumstances has IMPROVED was the best outcome we could have hoped for. THIS is why we do what we do. We hope you will share with anyone considering any senior care options- "the conversation starts here." J
The Conversation Starts Here
Get your customized care plan today!
Proudly serving all of Central New York.